All Hosting Companies

#448
Best Web Hosting Guide
allhostingcompanies.net
Www.deiville.com

#31
Entrepreneurship for EveryJuan
deiville.com
Thebesttrampolinereviews.com

#984
The best trampoline reviews on the web
thebesttrampolinereviews.com
GIOAP | Published News

#102
提供最新最快的影视资讯和在线播放一级a做爰片免费视频_免费黄片视频在线观看2018
gioap.com
SeekingJesus.net

#191
Seek Him + Find Him
seekingjesus.net
Listings on OldHouses.com

#24
The latest old house listings on our site
oldhouses.com
Living A Life Of Miracle

#1770
Love Freely, Live Happily, Life is meant to be Awesome!
derickpang.com
Northwest College of Art + Design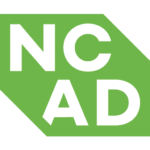 #378
Live Creatively.
ncad.edu
OpenDesktop.org - Latest Products

#44
openDesktop.org: Stuff for an open Desktop
opendesktop.org
Pride and Pearls

#256
prideandpearls.com
An Insatiable Appetite | Restaurant Reviews and Revelations - SW Fla to t...

#302
Restaurant Reviews, Critic, Cooking, Food, Dining and Travel Blog - from Naples, Florida to the Islets of Langerhans.
aninsatiableappetite.blogspot.com
Enter a key term, phrase, name or location to get a selection of only relevant news from all RSS channels.
Enter a domain's or RSS channel's URL to read their news in a convenient way and get a complete analytics on this RSS feed.
Meet the FeedDigest family: a group of free RSS-related services.
An integral online tool that lets you subscribe, read and analyze RSS feeds, and learn more about websites syndicating them.